Somerset SuDS Review
Daniel Martin (Somerset County Council)
Anna Beasley (JBA Consulting)
Introduction
The widely publicised flooding in Somerset in 2012 and 2013/14 led to a great deal of discussion on the impact of development on downstream flood risk and how water from our urban areas is managed.
Somerset's flooding brought a new partnership arrangement in the form of the Somerset Rivers Authority (SRA), and with it a way to raise additional local funding.
To test perceptions of urban water management and particularly SuDS the SRA funded a review into SuDS delivery, led by Somerset County Council and undertaken by JBA Consulting. The review would provide unique evidence on the design, construction and maintenance of SuDS through the planning process and the delivery of good practice.
The review
We started with a high-level review of over eighty developments undertaken in Somerset between 2003 – 2016. This gave us a picture of key trends across this period.
We then focused on twenty sites that would be reviewed in detail. A desk-based study looked at the SuDS design against contemporary relevant standards and good practice, flood risk at each site and maintenance and adoption arrangements. We also made a high-level assessment of the 'multiple benefits' offered by the design, including for water quality, biodiversity, landscape and amenity.
This was followed by site inspections to identify the features on the ground and assess their compliance and current condition.
The findings
An early hurdle was the inconsistency in planning documentation and the level of detail of evidence submitted. This proved important when we assessed designs and constructed schemes – were discrepancies due to approved changes or evidence of non-compliance?
Despite this we found some interesting trends:
Few of the sites incorporated source control features with most relying on underground or 'pipe-to-pond' solutions.
The most popular SuDS feature was ponds, wetlands and detention basins (44%)
This was followed closely by traditional underground storage (42%)
In contrast only 2% proposed bioretention systems and none included green roofs (Figure 1)
Many designs included only one or two types of different SuDS feature (some of the features observed are shown in Figure 2). The SuDS management train was rarely seen!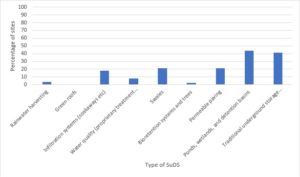 Figure 1: SuDS features proposed in planning applications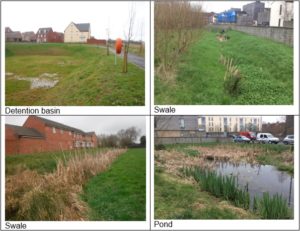 Figure 2: Example SuDS features observed
While climate change had been considered to contemporary guidance in most designs, urban creep had not.
There was often little evidence that designs for managing surface water had included sufficient design for exceedance, and we noted that several sites had the potential for on-site flooding due to wider layout and threshold levels (Figure 3) or lack of overflow controls on SuDS features.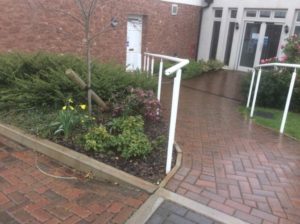 Figure 3: Wider site design of slope from car park towards front door of building leaves potential for internal flooding if system is exceeded
We found little evidence of the explicit consideration of water quality, biodiversity and amenity benefits at design stage. Those that had achieved some multiple benefits were (predictably) the sites with more surface SuDS features. The best example had emphasised sustainability early – at the design brief stage (Figure 4). Sadly, we saw that many sites had missed opportunities, particularly those where drainage was underground (Figure 5).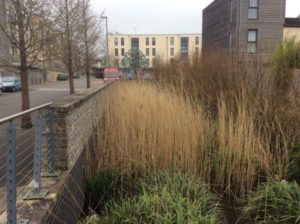 Figure 4: Surface SuDS features used to provide amenity and biodiversity benefits
Figure 5: Missed opportunity to add benefits – public open space above a communal soakaway
For the schemes that were under construction we found damaged SuDS caused by poor site practices (siltation, erosion) (Figure 6) or poor-quality workmanship (Figure 7).
Figure 6: Sediment washing into the drainage system from construction site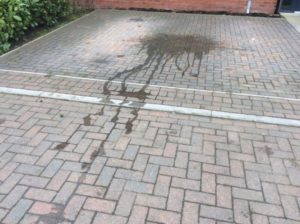 Figure 7: 'Permeable' paving? Difference between design and constructed
More positively, we found that completed schemes were being maintained adequately – only 6% of SuDS features were assessed as being in poor or very poor condition (Figure 8).  This challenged one of our early perceptions though this did vary depending on who was undertaking the maintenance!  Defects observed included overgrown vegetation, blocked/buried inlets and outlets, erosion/scour, debris.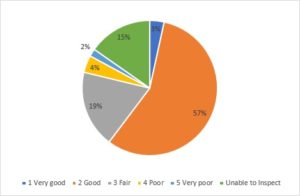 Figure 8 – SuDS condition assessment
Next steps
The full review has given us a huge amount of valuable evidence about SuDS in our county. And it will be of interest nationally, because these challenges and opportunities are not confined to Somerset.
In Somerset it will help us to look at ways we can achieve better management of surface water in new developments and gather support to champion high quality SuDS provision. It will help us to realise the full potential of wider initiatives like Taunton Garden Town.
We are also looking to use SRA funding to address some of the remaining gaps within the current planning framework. This includes developing further local guidance for developers in 2019/20 and the trial of a SuDS inspection service for our planning authorities.
For further information on the review please visit here