Building Information Modelling (BIM) and SuDS
James Berryman, ACO
The concept, or process, of Building Information Modelling (BIM) is increasingly prevalent within our industry. The National Building Specification (NBS) survey from March 2013 of 1,350 UK construction professionals revealed that BIM adoption had increased from 13% in 2011 to 39% in 2013. By far the biggest driver for this in the UK has been the 2011 call by the UK Government for BIM adoption on publically financed construction projects of £5million and over by 2016.
BIM has become synonymous with dramatic and informative 3D skeletal images of buildings.  The use of the word Building has to some excluded that which is not within the building itself, but the tendency to be too literal is if often the bane of any acronym (e.g. SUDS and SuDS). The building in BIM is meant as the process rather than an object and includes all aspects of a site including, importantly, SuDS. The figure below provides an overview of BIM: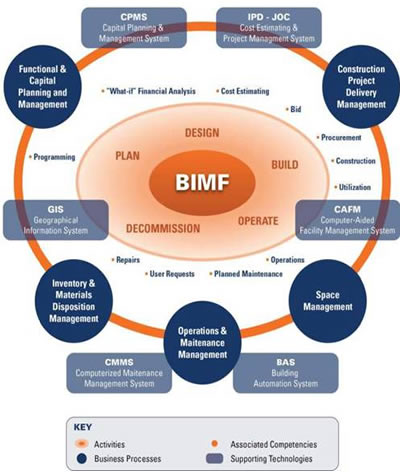 Figure 1 Building Information Modelling Framework
Furthermore, the key concept of BIM, and the reason why government has set the 2016 target, is not for Building Modelling per se, but Information management.  This is exemplified through compliance requiring data to be delivered in the neutral 'COBie' format (to overcome the limited interoperability of the numerous software tools). In fact it is possible to be BIM compliant with a humble spreadsheet.
For Government schemes the SuDS will be included within the overall BIM model and will include the associated construction specification, maintenance schedules, design performance parameters, any product details etc. Through the information aspect of BIM, an asset register for all the information attributed to the all aspects, including the surface water management system, will be retained and made accessible. BIM model components should be accompanied with detailed product information: if in 20 years' a grating goes missing from a channel the Facilities Manager can view the original product details and order a replacement.
The graphical aspect of BIM for a development does provide a pragmatic way to manage the growing mass of information attributed to construction today. For example, the somewhat mundane task of identifying crossings and clashes of services can be completed quickly and accurately and save substantial amounts of time and money on site. It should be recognised that BIM modelling is different to hydraulic modelling of SuDS. However hydraulic models can be integrated with the BIM model (where they are compatible) – therefore a change in site characteristics i.e. where a site level changes (for vertical road alignment requirements for example) might have a significant impact on the SuDS design, which would be highlighted.
The requirement to look at the site in detail early on (particularly for larger schemes) provides greater opportunity to explore options before ground is broken and every change of plan becomes costly. Arguably this is vitally important if, in effect, a joint planning process (conventional and parallel SAB assessment) is to work in reality – by its very nature planning involves multiple iterations – we suspect SABs are unlikely to possess the resources to do similar.
A great opportunity for BIM modelling when it comes to SuDS is the prospect to explore the space and produce better informed design decisions. It should be noted that BIM does not 'do' the design per se, and will never override the requirement for intelligent design (or designer). But it does provides the platform to assess the interaction with all other parts of the design. In essence, BIM may facilitate the removal of silos and enable different design disciplines to work more closely together and appreciate any conflicting constraints. This should be part of good project management. BIM provides a substantial opportunity to create places intelligently from concept, through completion and into years of use.