Developers Hub
Welcome to the susdrain Developers Hub. This section of our website is designed to help you understand the benefits of SuDS and support you in making the right choice for your development.
This page provides a wealth of resources and evidence including; case studies, videos and fact sheets supporting the inclusion of SuDS on all projects.

Did you know?

Adopting SuDS can help speed up the approval process and save you money on capital costs whilst adding real value to your site. 
Check out our
top 5 SuDS benefits here
.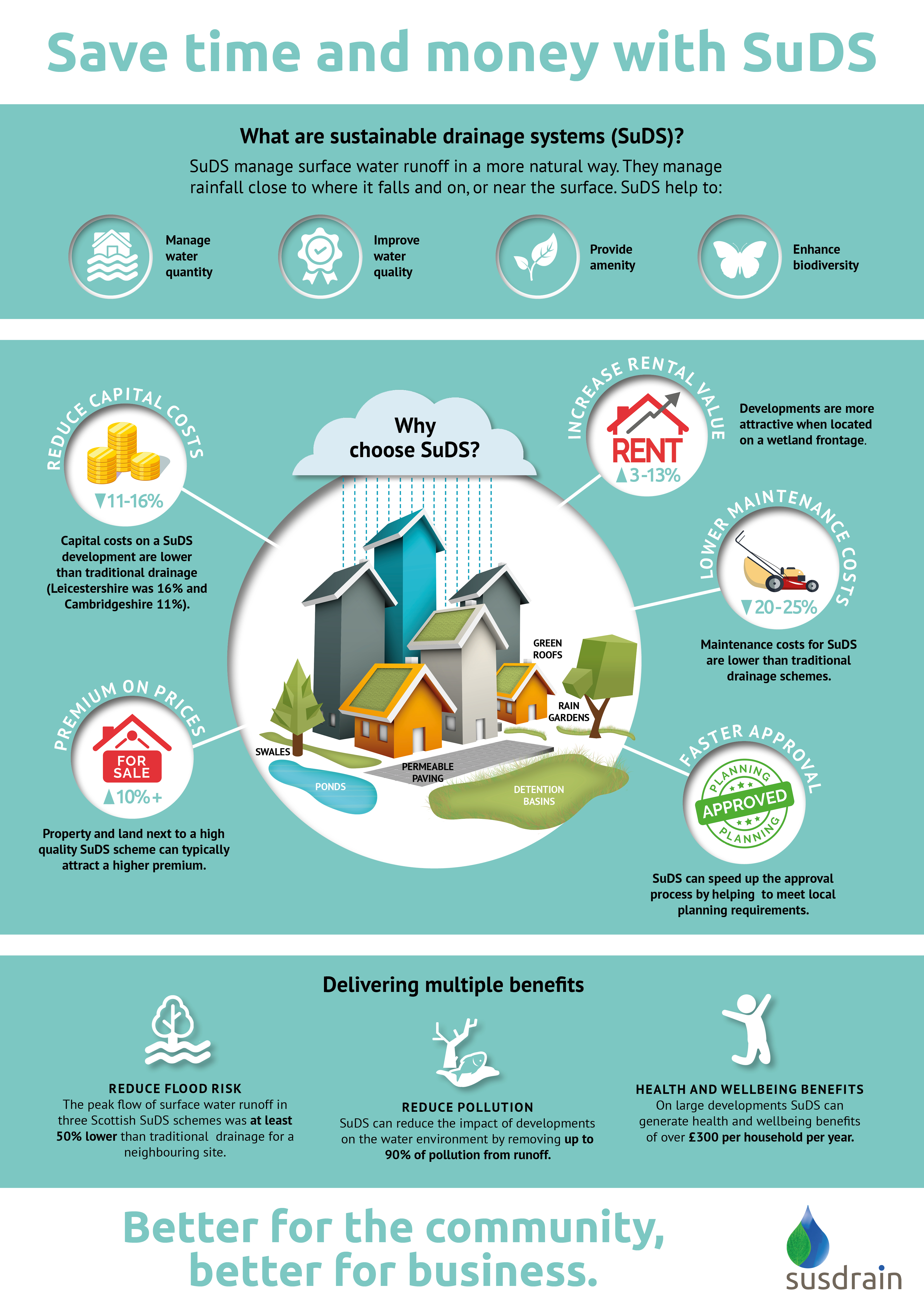 Our 'Save time and money with SuDS' infographic showcases the benefits of taking the sustainable drainage approach, raising awareness to the broader benefits of SuDS.

Download infographic 
Our  top picks: 


View more case studies here.

Our top picks:


View more fact sheets here.

Our top picks: 

View all of susdrain's videos here.

Quick links to reliable evidence: 


View all evidence documents here.
Knowledge Hubs
Other useful websites and links

CIRIA
www.ciria.org

Get in touch. 
We are always looking for new and exciting content so if you have something you would like to contribute or have ideas for new research, a fact sheet or a case study which you would like us to produce please
get in touch
 by contacting,
enquiries@ciria.org
.