Celebrating SuDS schemes and champions: susdrain 2020 SuDS awards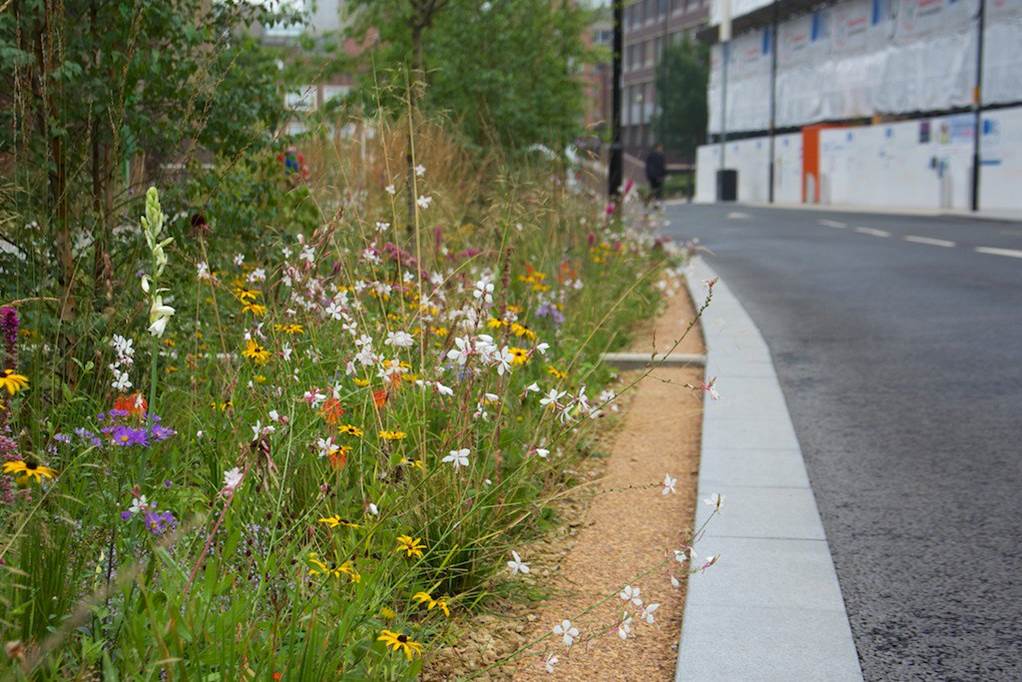 CIRIA is delighted to announce that the susdrain 2020 SuDS Awards are now open for entries. The awards invite submissions from SuDS projects across the UK to showcase their outstanding and innovative high quality SuDS schemes, and nominate a SuDS Champion - someone who has gone 'the extra mile' to promote and deliver multi-beneficial SuDS.

SuDS are becoming an increasingly beneficial part of our landscape. The best SuDS schemes deliver multiple benefits in terms of water quality, water quantity, amenity and biodiversity in addition to effectively managing surface water. The susdrain 2020 SuDS Awards recognises this and will celebrate exceptional planning, design, construction, maintenance and monitoring of SuDS.

The three award categories for the susdrain 2020 SuDS Awards are:
Retrofit SuDS
New-build small scale SuDS (less than 10 properties / 1.0 hectares)
New build larger scale, collective SuDS (10 plus properties / 1.0 hectares)

A winner will be chosen from each of the three awards categories and there will also be an overall winner for the scheme that demonstrates the greatest achievement in delivering the four pillars of SuDS: water quality, water quantity, biodiversity and amenity. 

The susdrain 2020 SuDS Champion award is also open for organisations and people to nominate an individual who has demonstrably gone 'the extra mile' to deliver and encourage the uptake of SuDS. These Awards recognise that more often than not, SuDS are implemented due to the ability of a single champion that inspires, informs and influences others to get on board, share good practice, and deliver SuDS. The nominations are accepted from everyone (but not nominees within the same organisation).

Louise Walker, Project Manager, CIRIA says: "I am delighted that the susdrain SuDS Awards are once again open for entries. The susdrain team are anticipating reading about some fantastic schemes – from small community projects to those on a much larger scale. We also know that successful SuDS schemes are often made possible by inspiring individuals who are able to inform and influence others about the value of SuDS. We want to hear about them too and celebrate their achievements. This is a great opportunity for all the hard work to be showcased on the susdrain website, shared with industry and celebrated".

Submitting your SuDS scheme is easy and it's FREE to enter.
Download the information pack here and send your project entry and SuDS Champion nomination to Louise Walker.

Submissions close on Sunday 31st May 2020!

The winning projects and new SuDS Champion will be announced at the online award ceremony on Thursday 16th July 2020. Further details to follow soon.

For more information on susdrain or the Awards, please contact Louise walker.

Good Luck!